Design Center
Visit Our Carroll County Kitchen & Bathroom Design Center For All Your Remodeling Needs.
The home design center is a 4000 SF showroom dedicated to helping our clients make the best decision for their budget and needs. Within the HDC walls, you will find multiple kitchen displays from various vendors, bar displays, bathroom displays, flooring, plumbing fixtures, shower glass, granite and stone counters, working shower displays, and many other building products. This gives our clients a chance to see all aspects of their selections together so that there are no surprises when everything gets installed.
We serve three different kinds of clients at the Home Design Center:
Contractors and home improvement specialists are welcome to utilize our showroom and design services to better help their own customers select and source quality materials for their kitchen or bathroom remodel. Our showroom is a comfortable, hassle-free space for them to see and feel the products in person while exploring ideas that come together to help them move their project from the concept stage to the construction stage.
We also provide the same services to Do-It-Yourself homeowners who want to handle all the installation and finishing themselves, but maybe need a reliable product recommendation to get started.
Lastly, we deliver comprehensive, full design and build services to homeowners who want a professional's touch to ensure their remodel yields an exceptional finish.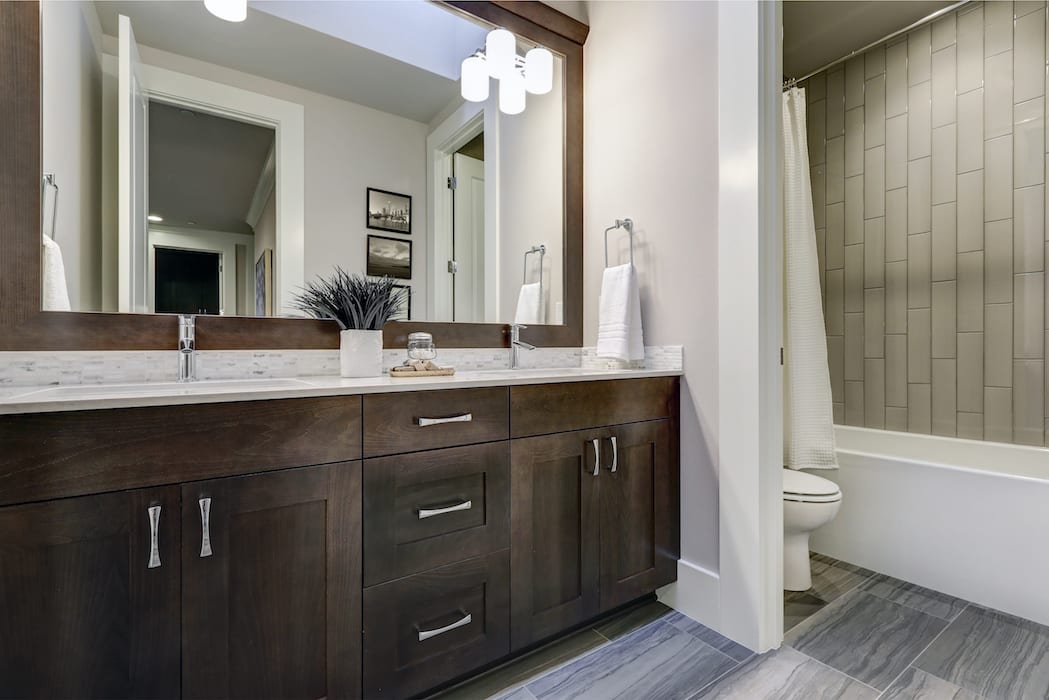 ---
Comprehensive Approach
---
Our comprehensive approach provides the "full package" for homeowners and remodelers that want a seamless and simple experience throughout their project, obtaining superior selection in materials and furnishings, as well as professional service, all from a single, convenient source.
Using our proven background in local construction and home improvement, we can assist customers in all the finest details of their project, covering everything from flooring and countertop selection to plumbing and fixture expertise. At The Home Design Center, we really believe in the value that we provide to our clients by offering so many services and so many design ideas under a single roof.
Have Questions?
If you have any questions regarding our Sykesville, MD showroom or if you would like to discuss the details of your upcoming remodeling project with an expert, contact us today to get started!
443-671-6373