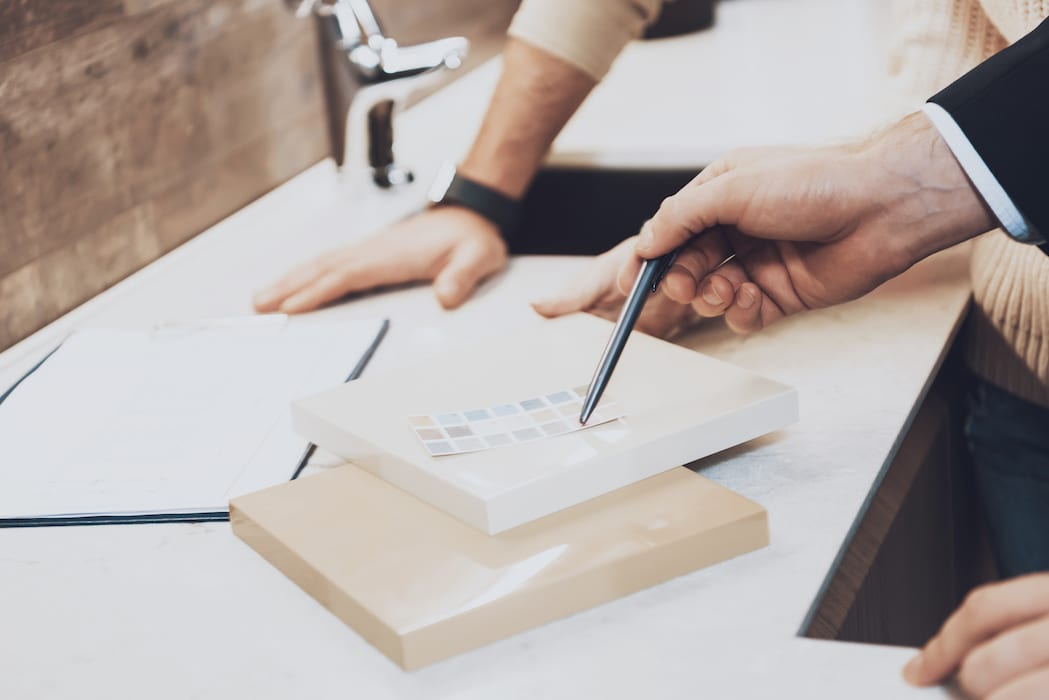 Design Service
Our friendly and experienced staff designers can help any client envision their new space. By using state of the art design software, our clients will be presented with multiple full color designs and renderings of their newly designed space. For those who need a little more clarity, we can even immerse you in a virtual design where you will feel like you are in the design.
At The Home Design Center, we have an experienced kitchen and bathroom design staff that's ready to meet the needs of contractors, DIY homeowners, and inexperienced homeowners new to the world of remodeling. As a member of the NKBA (National Kitchen and Bath Association), we're held to the highest industry standards in quality and craftsmanship. These products, along with our unrivaled attention to detail, help our clients impress friends and family alike when combined with our affordable and professional installation services. We have the capability to completely design and furnish residential kitchen and bathroom projects of any size, from small jobs such as a single vanity or cabinet to a complete kitchen or bathroom remodel. We utilize a strategic network of local architects and engineers to help us develop a successful design when above and beyond finesse is needed to complete a project. We can also design and sell products directly to you or your preferred contractor.
---
Make Your Dream A Reality
---
When a customer's budget is of paramount concern and they require an exceptional value to achieve a successful remodel, Home Design Center has the best products and solutions to make their dream a reality.
Many homeowners believe that the best price comes from big box stores such as Lowes or the Home Depot, but this notion couldn't be further from the truth. At Home Design Center, we only provide products of the highest quality and dependability, delivering value to our clients without sacrificing the quality of the materials or the design's structural integrity. We provide our customers with a more affordable design price, and offer personalized attention that other home improvement sources simply cannot match.
Have Questions?
If you have any questions about our innovative design services or if you would like to discuss an upcoming bathroom or kitchen remodel you've been planning, we invite you to contact the experts today!
443-671-6373